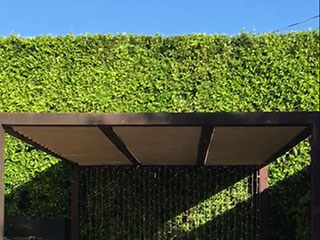 It's important to provide ample shade from the harsh sun when you spend time outside. Whether on your porch, lawn, or patio, covers that can adequately shield you from dangerous UV rays and create a cool spot to lounge in are vital. Patio covers provide this in various forms, from motorized awnings to pergola screens to deck canopy options and more. Contra Costa area customers can find the best choice for their needs with a no-cost estimate provided by local patio cover installers nearby.
Motorized Outdoor Shades
Whether you want to add something for a pool deck area or to protect your patio, motorized shades can suit different purposes. With made-to-measure designs, motorized patio shades can cover big spaces or small, offering sunlight diffusion or complete blocking to keep heat and UV rays at bay.
Rolling Pergola Screens
Apart from their aesthetic appearance, motorized pergola screens add a lot of utility to outdoor shade structures. Protecting yourself from sunlight bounce or direct hit at lower angles becomes simple with pergola screens. In addition, sunlight diffusing pergola screens can still allow some light in to give you privacy without complete opaqueness.
Motorized Patio Covers & Pergola Canopy – Contra Costa Source
Using the custom design approach, we tailor each patio cover to the customer. From motorized pergola canopy and rolling screens to various rolling covers for gazebos, pavilions, deckings, and more. Find the best cover for your patio with motorized shade solutions for the outdoors. Waterproof, durable, and most importantly affordable! Call to arrange a free estimate with one of our motorized patio cover experts in Contra Costa for more details.